Welcome
Welcome to the Ender's Game Wiki!
The ultimate resource for the universe of the Ender's Game series that anyone can edit.
This wiki has 504 articles with 19,573 edits made since June 15th, 2006.
Latest Release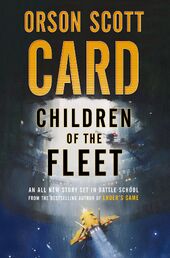 Children of the Fleet is the first novel in the Fleet School series, released on October 10, 2017.
Ender Wiggin won the Third Formic War, ending the alien threat to Earth. Afterwards, all the terraformed Formic worlds were open to settlement by humans, and the International Fleet became the arm of the Ministry of Colonization, run by Hyrum Graff. MinCol now runs Fleet School on the old Battle School station, and still recruits very smart kids to train as leaders of colony ships, and colonies.

Dabeet Ochoa is a very smart kid. Top of his class in every school. But he doesn't think he has a chance at Fleet School, because he has no connections to the Fleet. That he knows of. At least until the day that Colonel Graff arrives at his school for an interview.
Help the Wiki!
This wiki is for fans of the Enderverse. We strive to be the best Ender's Game resource on the internet, but we need your help! If you see an error on a page, or have information that's not present on the site, please add it here!

If this is your first time on the wiki, check out these pages:

Community Hub - The main hub for the Ender's Game Wiki!
Editing Help - Tips for editing.
Style Guide - Learn about the wiki's writing style.
Templates - Before adding a new page, look here for pre-made templates.
Stubs - These pages need more information. Please add to them!
Needed Pages - Pages that haven't been created yet, but are linked to on the wiki.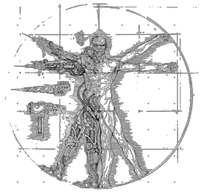 Science Fiction Literature
Go to these sites for info or for help with your own wiki!
Dune • Ender's Game • The Expanse • Hitchhiker's Guide to the Galaxy • Honor Harrington • Michael Vey Series • Ready Player One • Red Rising • Renegades Duology • Wild Cards
Want your community included? See how!

Poll
Which is your favorite sub-series in the Enderverse?
Community Links

Featured Article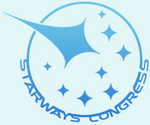 Starways Congress was an interstellar governing body that ruled the human worlds in the galaxy.

Starways Congress was founded many years after the Third Formic War. When it was created, it re-established the calendar based on the year of Congress' formation. Various religions and ethnic groups were granted permits to found colonies and allowed to rule them according to their belief systems provided they followed the laws set by the Congress. The human planets that followed the established rules and regulations were allowed as member planets in the Hundred Worlds. Read more >