Newest Release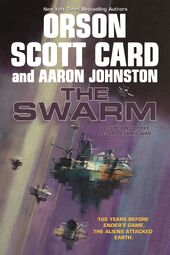 The Swarm is the first novel in the Second Formic War Trilogy, published on August 2, 2016.
The first invasion of Earth was beaten back by a coalition of corporate and international military forces, and the Chinese army. China has been devastated by the Formic's initial efforts to eradicate Earth life forms and prepare the ground for their own settlement. The Scouring of China struck fear into the other nations of the planet; that fear blossomed into drastic action when scientists determined that the single ship that wreaked such damage was merely a scout ship.

There is a mothership out beyond the Solar System's Kuiper Belt, and it's heading into the system, unstoppable by any weapons that Earth can muster. Will Bingwen, Mazer Rackham, Victor Delgado and Lem Jukes be able to divert those very human enemies in time to create a weapon that can effectively defend humanity in the inexorable Second Formic War?
Help the Wiki!
This wiki is for fans of the Enderverse. We strive to be the best Ender's Game resource on the internet, but we need your help! If you see an error on a page, or have information that's not present on the site, please add it here!

If this is your first time on the wiki, check out these pages:

Community Hub - The main hub for the Ender's Game Wiki!
Editing Help - Tips for editing.
Style Guide - Learn about the wiki's writing style.
Templates - Before adding a new page, look here for pre-made templates.
Stubs - These pages need more information. Please add to them!
Needed Pages - Pages that haven't been created yet, but are linked to on the wiki.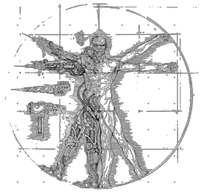 Science Fiction Literature
Go to these sites for info or for help with your own wiki!
Dune • Ender's Game • The Expanse • Hitchhiker's Guide to the Galaxy • Honor Harrington • Ready Player One • Red Rising • Renegades Duology • Wild Cards
Want your community included? See how!

Poll
What was your opinion on The Swarm?
Community Links

Ad blocker interference detected!
Wikia is a free-to-use site that makes money from advertising. We have a modified experience for viewers using ad blockers

Wikia is not accessible if you've made further modifications. Remove the custom ad blocker rule(s) and the page will load as expected.